Latifah, Uganda
"Water pollution is high in Uganda due to ignorance, pollution from plastics, industries, poor garbage disposal and the increasing growth of slums leading to congestions hence encroaching onto our waterways. Attending the SEAL 2021 summit will give me the opportunity of spreading knowledge of the climate Smart Urban Farming which I founded along with better understanding the intersectionality of problems and how we can solve them worldwide since there we will  be meeting people from different parts of the world that experience different problems to which different approaches are used to solving them."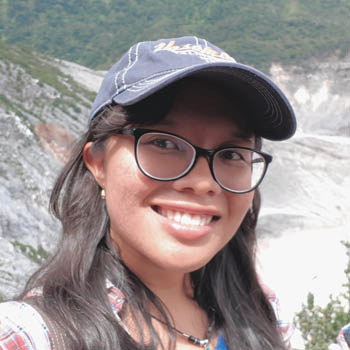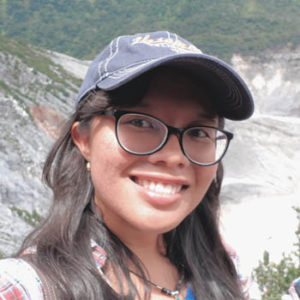 Maryrose, Indonesia
"I believe H2OO SEAL 2021 will help to improve my skills and allow me to develop a network with various experts and youth who currently are working in the field of conservation from various parts of the world. I do hope that my active participation in this program will enable me to gain deeper knowledge to address marine issues and help to provide innovative solutions. Therefore, I am motivated to work  in the  field of marine conservation with the hope to help  improve the welfare of the community of the marine ecosystem. I put confidence to help people in Papua to apply sustainable lifestyles without losing cultural value in the land of  Papua."
Bronson, Hawai'i
"I am a good candidate to receive a scholarship for SEAL 2021 because I offer a unique cultural perspective as relative to our islands. This perspective has been built within me over the years of grassroots organizing and working directly on environmental issues from the actual stewardship to advocacy. I think there's an impact when you see someone around your age who has similar thoughts, yet has the same grounding as the elders or as we say kūpuna. As Aʻo the Hawaiian word for learning & teaching teaches us, it tells us that learning is a two way street. It is a knowledge exchange. You have much to teach me, as I do you. The cultural components sometimes are hard to translate to youth by kūpuna, fortunately being around the same age has its perks to offer peer-peer education on the cultural components. I bring years of experience in traditional agricultural and aquacultural practices in Hawaiʻi, as well as how our moʻōlelo are relevant to science. I am always open to implementing new knowledge and strategies learned from an experience. So the knowledge gained from this experience would help me expand my toolkit to affect change in my homeland. I am always appreciative of the time to learn from others and share a little bit about my culture and heritage. It would be an honor to be given this scholarship to help bring about a greater abundance in the space you folks are creating."
Chido, Zimbabwe
"In Zimbabwe we have so many issues that need to be dealt with, our natural sources of water are being treated without care due to ignorance and total disregard. It is a daunting task talking to duty bearers but through volunteer work and being surrounded by great leaders both young and old, they have shaped me into being a leader.Joining the Heirs of the Water kingdom at the big island would be a true dream came true that I cannot even begin to imagine. Something I hope may come from the summit is the HOW part. I have come up with a team of youths that are full of ideas for change that may need to be perfected through mentorship. The important part is to hear what others think in terms of solutions to end the on-going water crisis. This is the right platform that I believe will pave the way for change, while creating leaders of change throughout the world."
Julia, Indonesia
"I am a college student at the University of Papua (UNIPA) in the Marine Science Department – Faculty of Fisheries and Marine Science. In addition as a student, I'm also active in student affairs and act as the coordinator of the division of science in the student council of the marine science department. In this division, I have been working hard in organizing the needs of activity reports and proposals related to seminars, competitions, or scientific writing organized by the Faculty of Fisheries and Marine Science. I envisioned to be a good intellectual and also a young leader who not only seeks for knowledge but also applies knowledge and skills in the communities and the ocean. Based on the brief explanation above, the scholarship of the SEAL program will mean a lot to improve myself and coastal communities around me. Through our actions, knowledge, and skill we can help each other to form a better ocean and better coastal community together because individually we are one drop, but together we are an ocean."

Kai-Yuan (Karen), Taiwan
"During the SEAL 2021 summit, I hope to build deep connections with inspirational youth leaders from around the world and enhance policy advocacy skills with them. I would love to hear suggestions or any flaws in planning strategies for solutions, and I endeavor to become a more well-rounded leader at the end. I look forward to meeting new cultures, people, and a new environment that emphasizes heavily on the importance of community and traditional values. With a scholarship for SEAL 2021, all of my experiences and preparations for events will be more thorough and extensive, having a positive impact on the community surrounding me. Overall, I hope to implement my chapter in Taiwan."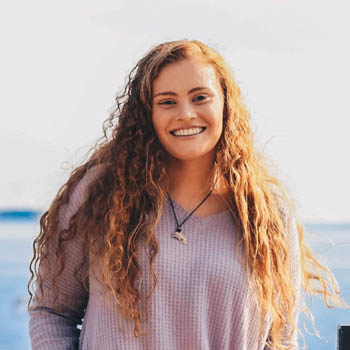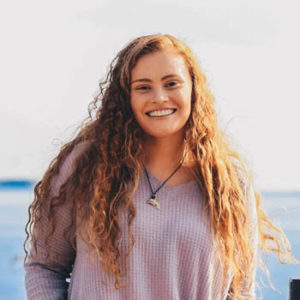 Madyson, US Virgin Islands
"As a scientist, my relationship with water has always revolved around the animals and plants that live below the surface. I develop science, do the research, and publish on the data collected. However, I have never felt my research was having any meaningful impacts on the communities around me. This is one reason I have become passionate about marine policy. It allows me to take the science and advocate for the benefits of it. Instead of doing science just for fun, I have now found a way to give it an impactful voice. I want to learn how to become a more empathetic leader, more about marine policy, and how to effectively demand climate action and environmental justice. SEAL 2021 will give me the opportunity to further my newly discovered passion and to disconnect, be one with nature, build lasting relationships with others passionate about protecting their planet, and explore a new place. I can honestly say that I have never been this excited or passionate about an opportunity before, which is why I am applying for a partial scholarship to attend the H2OO's Summit of Empowerment Action and Leadership (SEAL) in Hawai'i this summer."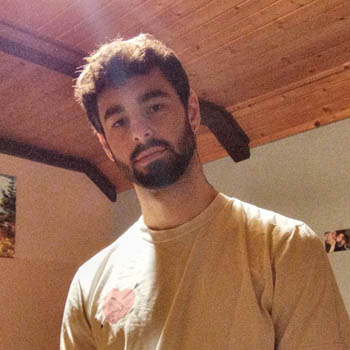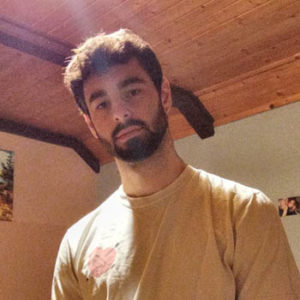 Gregoire, France
"I think I'd be useful during SEAL 2021 because I can bring a new perspective. Coming from France my point of view may be different depending on the situation and conversations being discussed. Being a part of SEAL 2021 will allow me to discover new issues and ways these problems are being dealt with to then highlight them in my own country.  Moreover, I am wanting to engage myself in a political career and this Summit would allow me to enter even more into this field which would strengthen my involvement in the defense of the oceans. You can be sure of my involvement and motivation during this trip and after, because I love the challenge and persevere until I succeed. Finally I'm very curious and being able to learn from new environments and cultures such as in Hawai'i is incredible. Thank you for the trust you place in me and I hope to show you the motivated and passionate young man that I am."
 Lois, Guam
"As a seventeen-year-old girl from a small island in the Pacific, I wasn't sure if I could get my voice heard or my skills used in the "real world". However, being a member of the Youth Advisory Council of Heirs To Our Oceans changed me; not only did I learn more about our environment, I was given the chance to support other people as they pursued to create great changes one step at a time. Besides improving myself, I hope to learn more about the importance of camaraderie, and during those weeks I hope to learn about other youths' stories, dreams, and goals in life. There is no doubt that these admirable individuals are the future of our world; with that said, being accepted into a full SEAL scholarship would help me become part of the solution in protecting our futures."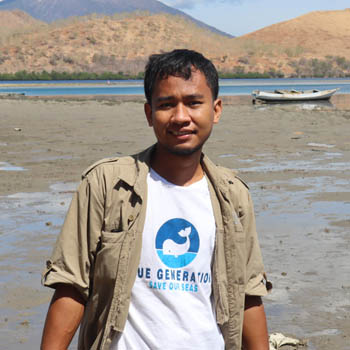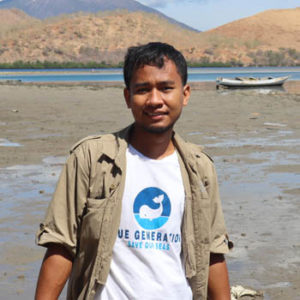 Irham, Indonesia
"I've been active within my community in shining the light in regards to our eniviornmental and ocean crisis. As the founder of the nonprofit, Blue Generation, it has become easier for me to lead and create new programs and implement the knowledge I've gained through all the activities and actions I've taken part of. The opportunity to attend SEAL 2021 will strengthen my skills in being a leader within my community, alongside expanding the knowledge and skills that I will part- take throughout my network. I hope that by participating in this opportunity I can continue to develop my skills to be a better human in the world. If I can attend I plan to transfer all of my knowledge and experiences from SEAL to my friends, colleagues, and institutions."

 Bas, Guam
"I've been an active member in our environmental and climate crisis since the age of 10, now being 16, I've now been a part of a lot of actions taken to protect our land and environment including: spearheading a team to develop education projects to better inform Guam's youth, endorsing senators, taking part in agricultural volunteer work, and also writing and delivering oral testimonies on behalf of GYCS (Guam Youth Climate Strike; GYCS). To put the costs into perspective, the two-week trip along with added flight expenses falls just short of my annual tuition at my high school. Adding the financial stress of the high cost of living in Guam (which relies mainly on imported goods), a partial scholarship would be essential for making my participation feasible for my family. In the last two years, I was fortunate to connect with H2OO, and had the opportunity to participate in SEAL 2020, having the chance to take part in SEAL 2021 would help me mold the skills I've learned and implemented, and create memories that will last a lifetime."

Catarina, Brazil
"It would be incredible to be given the chance to work alongside this team to save the planet, biodiversity and the future of new generations. As I have participated and still participate in many projects, NGOs and collectives I believe that with this experience I will be able to help much more.I can exchange knowledge and receive guidance that I will keep for a lifetime. I have diverse experiences, such as the saving of the Vale Encantado. A native forest biome located within the city of Salvador that functions as a living laboratory and has immense potential for environmental education. I also participated in several local groups of care for the oceans and the coast as the Guardioes do Litoral that I volunteered to always go to the beaches to monitor the oil and help in the delivery of materials for municipalities in remote areas affected by the oil."
Mika Ameerah, Palau
"Looking back there is not a single thing that is impossible. Knowing that I had to work harder than everyone else led me to be the person that I am today. My involvement in both my school and community village proves that I am a student committed to my future plans. I am working hard to do the best I can in school and remain top in my class with a cumulative 4.0 GPA.
I plan to continue my success in the classroom and do everything to the best of my ability as I know that under my current circumstances it can all be ripped away from me at any moment. Growing up with my situation has taught me to take advantage of a single opportunity.
The scholarship award will only push me further towards my dream of one day having a successful career as an English writer. Twenty years from now I see myself as one of the best and outstanding global writers. I just feel hopeful to be given the opportunity to be awarded a scholarship to help fulfill my dream and I will prove that I do have what it takes to not only be a successful student but an outstanding writer.
My wish is to receive this scholarship to enhance my skills and knowledge about the global movement for protecting and saving the ocean. I am confident that my participation in this program will positively impact my keen interests and commitment to write more to educate ourselves and inspire others about creative ways of change to ensure the health of our blue planet for future generations."
Miguel, US
"During my time with H2OO I have grown from being someone who couldn't speak in public to a person who has now been in many presentations and other meetings. Not only have I been growing through my speaking abilities, but I have also grown as a leader in my community.
From the skills, workshops, and experiences I've had over the years from speaker workshops, I was fortunate enough to use these skills to present for representing our school and Heirs in places all over the Bay Area. For example, I have presented in front of a presidential candidate to raise money for our school; I talked about how we as teens learn more with hands-on learning. Teens at my school usually don't enjoy lectures and so I stood up for the rest and presented on how we needed funds for hands-on learning opportunities the way we learn at SEAL.
As a person who comes from a Mexican family, I have inspired many students that share my race to become a member of Heirs. I've taken the judgments of other boys and the teasing but that only inspired me to become a leader and prove them wrong. It's very rare for teens to stand up for what they believe in and take action.
Being a Latino male who truly believes in changing our environment, I will take the lead in our community and try to inspire the teenagers at my school to take action and not be afraid to speak up. Attending Seal 2021 will not only help me learn more about the cultures of other peers but it will also inspire me to continue the work I've been doing for Heirs to Our Oceans."