LIDIA MORALES
Youth Engagement Coordinator and Layout Artist, Volunteer
Lidia is a design student focused on Product and UX Design. Inspired to make a difference in the world, Lidia aims to one day build platforms that will help elevate the public's need. Lidia has been exposed to various business roles through her career, which has honed her communication and mentorship skills as she values true team collaboration.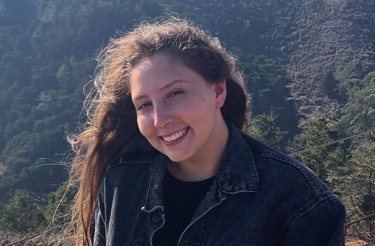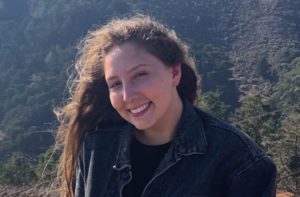 Lidia attended H2OO SEAL 2021 in a unique dual role, as both an assistant counselor and a participant, which inspired her to delve more deeply into H2OO's programs. Lidia enjoys capturing nature images that are soothing with a simple message: Beauty. Lidia believes that beauty is often lost from the day-to-day world we all live in and that showing and knowing the true beauty of things will not only help us value what is beyond our own, but to want to protect it.
BRAD PEEBLER
Technology and Public Speaking Coach, Volunteer
Brad Peebler worked on products that started the desktop video revolution in the 90s and then started his own company in the early 2000s in the 3D graphics market. Today he directs a special projects group at Apple, Inc.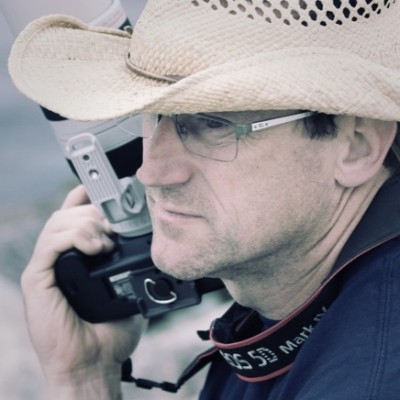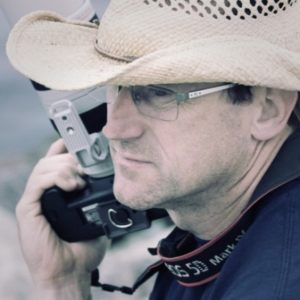 Brad has always been passionate about education and loves working with the youth of Heirs To Our Oceans, where he shares his expertise in VR creation, video editing, audio recording, photography, public speaking, and 3D graphics.
In 2016 Brad worked with the Heirs to produce a short VR film based on the poem "Swept Under the Waves", the film went on to win Best Live Action Documentary at the 2017 Computer Electronics Show (CES) in Las Vegas.  At H2OO SEAL 2017 and 2018 he taught international groups of Heirs how to use GoPros, VR technology, and video editing software to make documentary films about human impacts on our oceans and waterways, so they could share their concerns and ideas with the world. 
APRIL PEEBLER
Executive Director, Volunteer
April has been an advocate for ecological and social justice since she was a young adult. While in Palau in 1997 during law school on an overseas externship working with Senate Legal Counsel, she learned quickly about the atrocities that our oceans face due to human impact as she witnessed first-hand the harms of unsustainable fishing practices by world powers.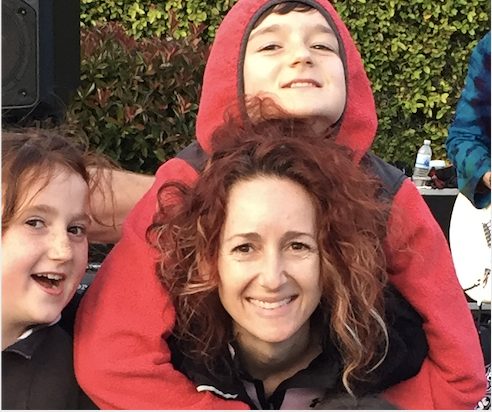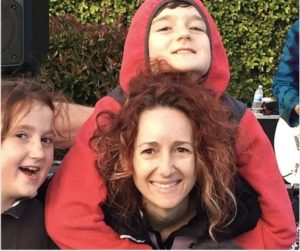 In 2017 When her two young children were ready to enter school, April became concerned with the lack of meaningful education available as schools were not preparing youth for the perils humanity would face. She therefore stepped out of practicing law and develop a learning model using interdisciplinary studies in which all core subjects and real-world skill-building tied into a theme based on solving a problem the next generation would inherit. In a group-learning environment, children were taught through shared-learning, as kids inspire kids, and through project-based, hands-on, and "in-the-field" lessons often guided by specialists for various disciplines and experiences. The learning model developed in 2010 became the basis of Heirs To Our Oceans education applied to its summit, retreats and other direct services for youth. April applies her background in law and as a progressive educator to steer the vision and mission of Heirs to Our Oceans. As a mother, April's passion and commitment to the next generation and the health of their water planet is tireless and resolute.  
EMILY BERGLUND
Program Coordinator
Emily graduated from UCSB with a multi-disciplinary background in economics and environmental science in 2017. Thereafter she moved to Australia where she worked as a volunteer for the Nature Conservation Council of New South Wales, attending public meetings to represent the council's interests in stopping the degradation of Kosciusko National Parks water resources and forming and managing grant agreements.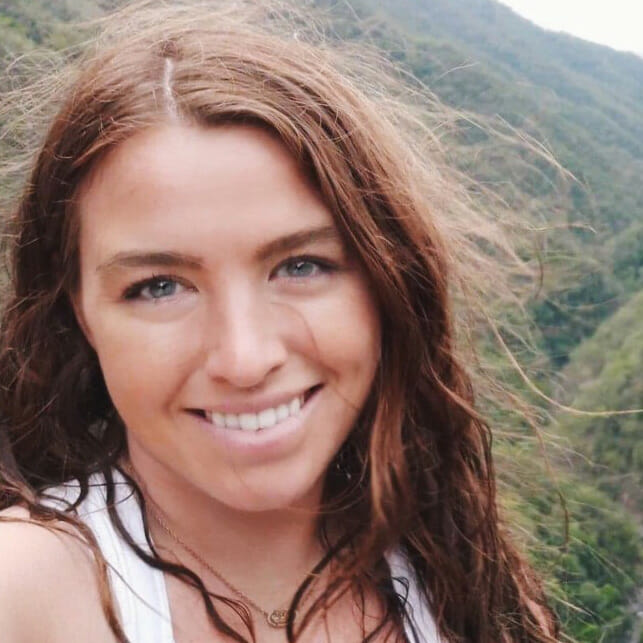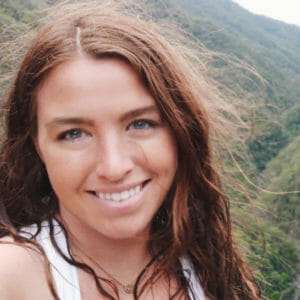 Emily served with AmeriCorps, Montana Conservation Corps, and the United States Forest Service as a leader in conserving Custer Gallatin National Forest which borders the northern end of Yellowstone National Park. Emily is motivated to enrich the long-term health and wellbeing of Earth and all its inhabitants by supporting youth-empowered conservation movements worldwide.
CATHERINE GUINOVART
Youth Engagement Coordinator, Volunteer
Cathy is a science communicator and informal educator native to Key Largo, Florida, and born to Cuban immigrants. She graduated from Florida International University (FIU) with a background in marine science, environmental sustainability, and entrepreneurship. She is currently pursuing a master's degree in biology at FIU. Her research focuses on environmental education throughout Yucatec Maya communities in Quintana Roo, Mexico.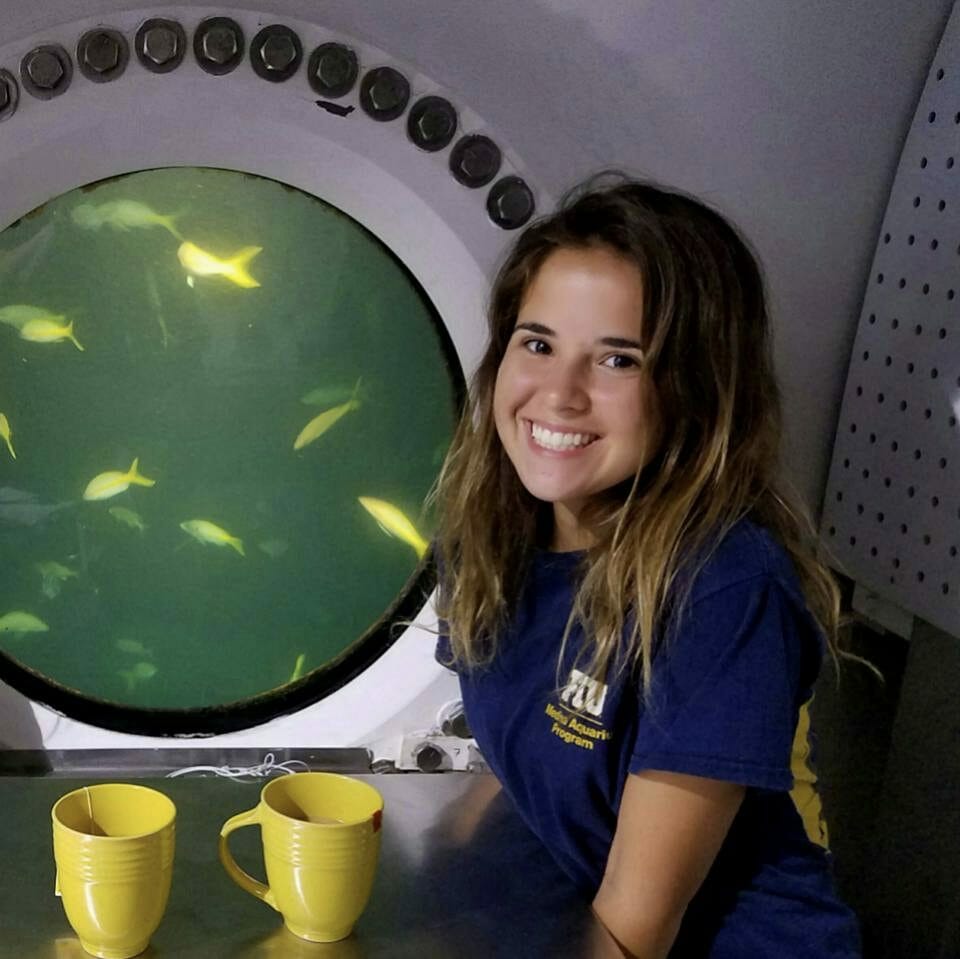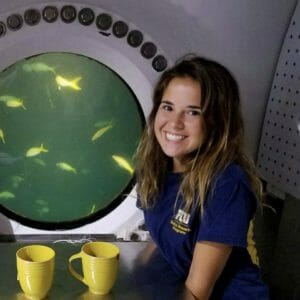 For the last seven years, she has worked with Florida International University's Aquarius Reef Base conducting science communication, education, administration, and outreach. She has also worked with Pisces VI Deep-Sea Submarine, Mystic Aquarium, the National Park Service, the University of Rhode Island Inner Space Center, and Oceana. Cathy is effectively applying her skills in science communication, education, and outreach to develop a middle school curriculum with Heirs to Our Oceans and to support the growing youth movement.