The H2OO RAISE Initiative has been very busy this year making big splashes with policy! In February, we spoke with Emily Woodward from U.C. Davis's Russel Ranch and other experts about sustainable methods of fertilization to prepare to talk to legislators about our big ideas — regulating significantly the amount of fertilizers used in California to prevent land-sea pollution and harmful algal blooms from affecting our coastal waters, marine life and drinking water. In the coming year, the warming waters of the climate crisis are only making matters worse.
March was a busy month. To start, we met with Jackie Speier, our national Representative, about the impact of chemical fertilizers on marine ecosystems and human health. She said that we were 'sounding the alarm' about this important and often overlooked issue. A couple of weeks later, we participated in Oceans Day at our State Capitol where we created an infographic about the issue to share with seven State Assembly Members and Senators as we discussed our Initiative and how they can support it. All of them were incredibly receptive to the idea. Next, we attended the Ocean Protection Council's MPA workshop where we learned more about how MPAs could include regulations controlling water quality and chemical fertilizer runoff. Additionally, we connected with Matthew Dumlao, the Environmental Policy Director for the Lieutenant Governor's office, and Michael Esgro, a leading member of the OPC's MPA team.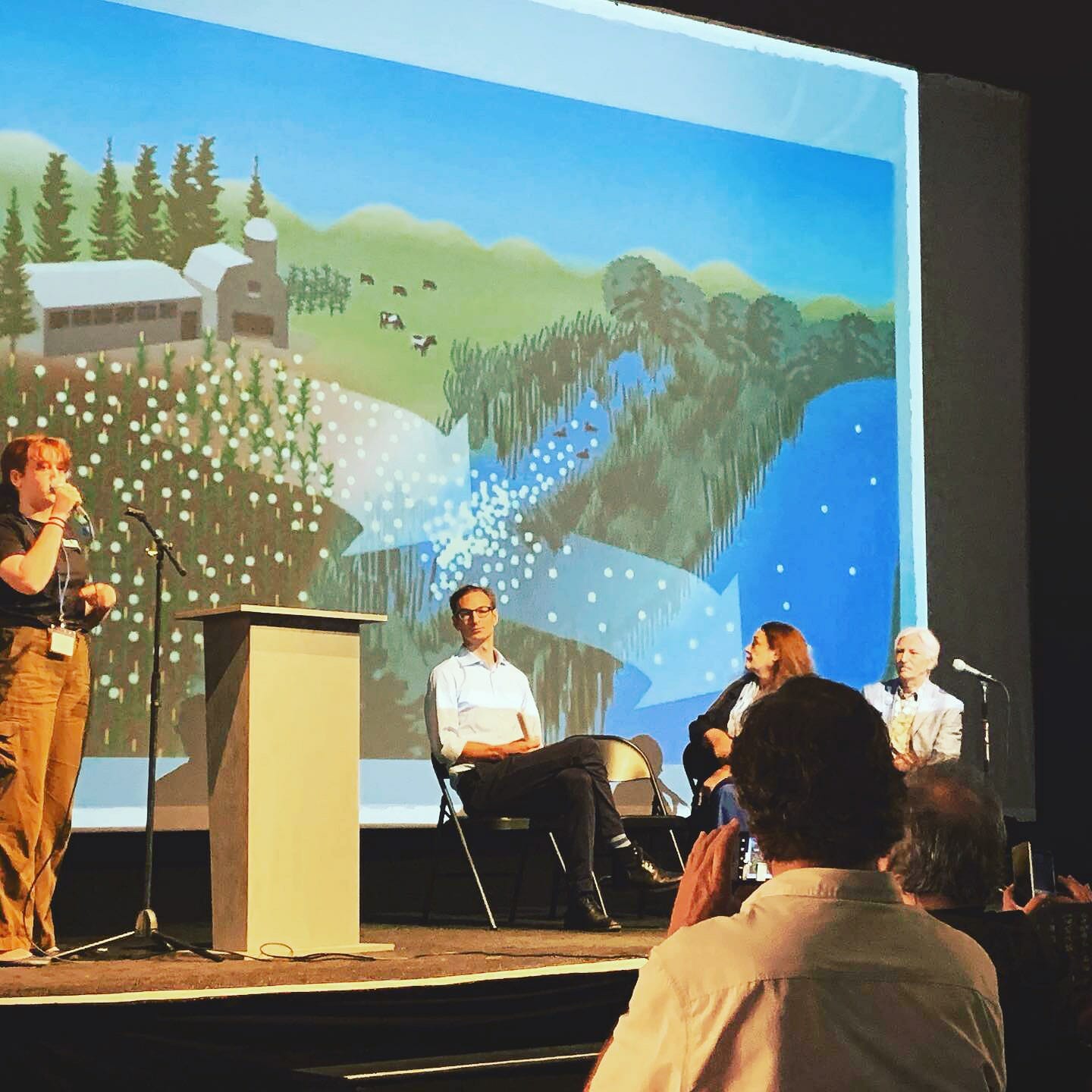 We gave public comment on the OPC's 5-year strategic plan after reviewing it, asking for more immediate action and incorporation of policies protecting against nutrient pollution at the source. To conclude our year we advocated around this issue. Heir Shay presented to the San Mateo County Board about the impacts of chemical fertilizers in her community of Pescadero. Heir Dakota presented at the Soil not Oil conference in San Francisco about the issue of chemical fertilizer use and the goals of the Initiative. As the Initiative builds steam, Heirs from our Pescadero chapter have become more involved, even taking leadership roles in this Initiative. Moving into the next year, we will be filing an amicus brief in support of the Eastern San Joaquin agricultural order, petitioned by Steve Shimek of The Otter Project. We're looking forward to supporting this order and further driving our government to acknowledge the severity of the Harmful Algal Blooms in our waterways.